Arming Guild was the 2018 Dragons Chamber Taiwan 2nd Prize Winner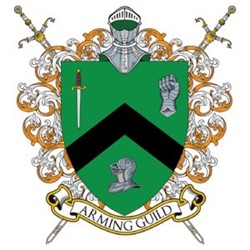 I'm very pleased to tell you that after a detailed evaluation and examination process, involving two rounds of scrutiny and a face to face presentation pitch, my company has been accepted into a startup accelerator program run by Fil Rouge Capital, a European organization which helps to develop startup companies. Fil Rouge receives hundreds of applications to their accelerator program every year, so even getting on their shortlist is an achievement; being accepted is a major milestone.
This three month program will provide me with weekly mentorship and business skills instruction, which will be extremely useful in developing the business further. The program will also invest an initial EUR 50,000 in my company (with an option to apply for additional funding at the end of the program, and an opportunity to pitch to additional investors), and will help me  establish a company branch in Europe, for which Fil Rouge will provide any necessary legal assistance.
I attribute this success in large part to the skills and knowledge I learned during the Dragon's Chamber event in which I participated last year. The scrutiny and advice you all provided throughout that process was enormously helpful to me, and gave me the ability to pitch my company effectively to one of the largest and most influential startup accelerators in Europe. The second place award I won at Dragon's Chamber was also very likely a significant contributing factor to my credibility.
I felt it was important to let you know of this progress, since it is a testament to the value of the Dragon's Chamber program. It was invaluable in helping to transform me from "I have no idea how to answer these questions", to "Now I've finished writing a 16 page business plan, I'll pitch to this European startup accelerator with EUR 34 million to spend".
Jonathan Burke