Tutemi was a 2019 Dragons Chamber Taiwan Finalist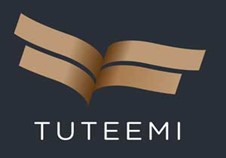 Dragon's Chamber opened the doors to the startup world in Taiwan for us. A year ago we were not sure of what we were exactly doing. Once we decided to participate in the Dragon's Chamber competition we were asked to put up a business pitch and to share our idea, that's when all the fun began.
TUTEEMI started as an idea and after the 3 days at meet Taipei it became a real thing! TUTEEMI aims to be a bridge that connects foreigners and Taiwanese in meaningful ways. For now we are a platform that connects foreign tutors with Taiwanese. We have learned every day since we began this journey.
We are very grateful to the organizers of this event for believing in us from the very beginning. Dragon's Chamber pushed us to believe in our business idea and to make it become reality. Today we have had more than 350 applications from tutors on our website and we've created an impact on diverse Taiwanese students. We recommend you to take the challenge and participate in an event like this, especially if you are a foreigner in Taiwan. This is a rare occasion for you to share your business idea.
Camila Saenz and Owen Lu, TUTEEMI co-founders.