Lydia Chang (Canadian/Taiwanese) and Edward Chang (Canadian/Taiwanese)
Origin Yoga & Wellness started out as a passion project for two siblings, Lydia and Edward, to share their love for yoga, meditation, and natural healing. They transformed their abandoned childhood home by the beach into the first yoga & meditation retreat center in northern Taiwan, offering transformational wellness retreats to inspire peace and happiness for stressed out city dwellers.
Since opening in 2017, Origin Yoga & Wellness' authentic retreat experiences have attracted hundreds of visitors from 35+ countries with glowing praises and 5 star reviews online. They are on their way to expand retreat offerings in other locations throughout the country with hopes to put Taiwan on the map as a top wellness destination in Asia!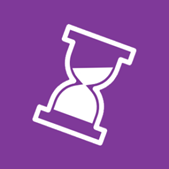 Andy Chou and Kenneth Chen
Cotery is a video speed dating app. It solves the problem of modern-day online dating, such as fake profiles, over-texting, and dates looking different in real life. Instead of the traditional swipe-match-text model, Cotery lets a user video chat another user for 3 minutes so they can find out instantly if there is chemistry.
Cotery is the first video speed dating app in Taiwan, and we released the version 1 in September 2019. Over the past five years, Cotery's two cofounders have used 25+ dating services, had 1000 matches, went on 100 real dates and still talk to only 5 people. The terribly sad 0.5% success rate led us to build this brand new efficient way for busy professionals to make more serious and meaningful connections.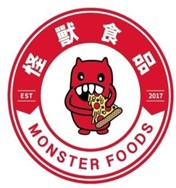 Alex Wagner (American)
Monster Frozen Pizza is a food manufacturer located in Taichung Taiwan. We have been making high quality frozen pizzas for food and beverage wholesale since 2017. We are looking forward to expanding into a larger facility and really accelerating our pizza sales.

Jeremy Firster (American) and Richard Lau (Canadian)
Formosa Financial is the world's easiest venue to access the cryptocurrency market. We believe owning bitcoin should have the same experience as owning a stock. The Treasury Management Dashboard (TMD) allows users to easily store, trade, and earn interest on their cryptocurrencies. As an API platform, we connect 90% of total market liquidity for crypto to fiat trading, creating a global exchange. With protection from the industry's best security solutions, owning bitcoin is now as simple as creating an email account.
The senior management team has an average of 8 years for relevant industry experience. We come from traditional banking, Ripple, the world's third largest cryptocurrency, and Bitage, the first exchange in Taiwan to build the best market for bitcoin. Our philosophy is that for bitcoin to gain mass adoption, the process of owning and trading should be seamless and problem free.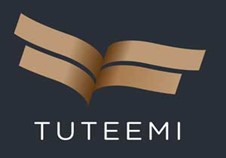 Camila Sáenz (Guatemalan/Spanish) and Hsin Chen Lu (Canadian/Taiwanese)
TUTEEMI, finding the perfect tutor has never been this easy. The bridge, between foreigners and locals, that connects humans in meaningful ways improving education and progress; one student at a time.
TUTEEMI'S users can find their ideal tutor according to their subject of interest, location, time and day. TUTEEMI filters each tutor's profile to keep our platform safe and reliable, with our reviews and rating system we ease the selection process. We save time to thousands of Taiwanese families that are trying to find a foreign tutor. Also, we generate jobs for well prepared foreign students with this platform.