Limit Launcher by Avox, LLC (German/Taiwanese)
Limit Launcher LogoHelfried and Nastassja are the Co-Founders of Avox, LLC. Helfried is the CEO, he has a Masters in Engineering and he developed our app, Limit Launcher. Nastassja is the COO and she is the Website Developer and Graphic Designer. She has a Bachelor's of Science and used to teach Secondary Science in the UK. Both founders have been impacted by excessive gaming and they are passionate about helping parents create a healthy gaming environment for their children.
We have created the most flexible and hassle-free parental control tool to manage online computer gaming called Limit Launcher. While gaming in moderation has many benefits, excessive gaming doesn't just affect children negatively, but also parents by causing them to worry, mistrust and cause conflict within the home. With Limit Launcher, parents have the ability to turn any Windows computer into an educational tool with just one tap. Other parental control tools limit screen time and internet access which are required for doing homework. We only prevent computers from being used for games, allowing normal computer functions.
Both of us grew up primarily in Taiwan and consider it to be our home. After going to university in Germany and England, we decided to make the move back to Taiwan. We have been offered many opportunities in Taiwan to help further our business and there is no place we would rather be.
www.limitlauncher.com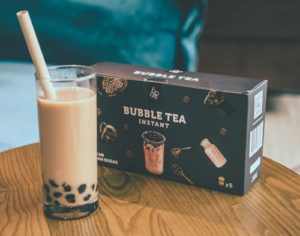 Boom Tea (French/Taiwanese)
Boom Tea Co is a bubble tea company that currently sells their instant boba kit in Hong Kong and Singapore where it has received positive responses.
Quick and fun to make, boom bubble tea is the new beverage you will want in your kitchen. Each box features five bubble tea kits with their signature bamboo straws, and it will just require boiling water just as your favorite instant noodle.
www.boomtea.co

OFLO (Hong Kong)
Origami Labs makes screen-less computing solutions based on the belief that accessibility technology will unlock a less intrusive more human computing paradigm. We are starting this behavioral shift by redefining how frontline teams of all sizes communicate and compute beyond digital screens.
We created OFLO, a productivity-focused visual-less smartphone delivered through a discreet audio wearable, designed to enhance frontline workers screen-less workflow with voice computing and bring these frontline workers into the digital workplace.
We've built a great product team in Taiwan and looking for mission-oriented creators to join us in our journey to create a near-invisible, wearable audio-enabled computer.
www.oflo.io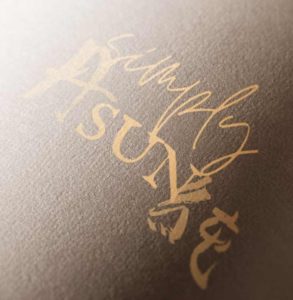 Simply The Best (USA)
Simply The Best provides best in class natural, organic, zero waste and vegan certified skin and body care products for an eco-friendly lifestyle. Our first product "Simply Sun" is a reef-safe stick sunscreen that provides maximum skin protection without harming your skin and health or the environment. Our goal is to provide both luxurious and economical options to support healthy and sustainable living.
Simply The Best is founded by Darice Chang, a vegan advocate, radio DJ, and writer/artist with a passion for nature and social justice. Struck by the lack of eco-friendly and affordable sunscreen options they decided to create their own.
https://www.facebook.com/SimplyTheBestSun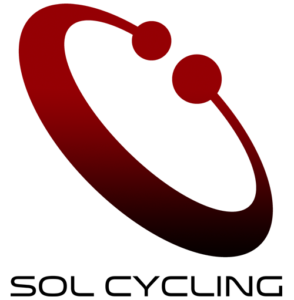 Sol Bike by Red Line Studios (Australia)
As game developers at 火行有限公司 (Red Line Studios), it is our goal to immerse the player into the game so far so that increased fitness & knowledge comes only as a by-product of the fun and enjoyment the player experiences. We do this by combining the latest hardware, beautiful graphics, imaginative gameplay, intellectual content together with an epic story.
Australian founder Scott Williams says – As father, cyclist and gamer; Red Line Studio's brings together all of my passions. We have chosen to settle and open a business in Taipei as it is the epicentre of the cycling software and manufacturing world. Also, the telecommunications infrastructure here is world class which has bread a large community of online gamers and developers. On a personal level I find Taipei is a great place to live, cycle and raise a family.
www.sol.bike