Meet Our Dragons!
Every year we invite experienced investors and entrepreneurs to be our Dragons. In 2020, the finalists had to present in front of these excellent Dragons!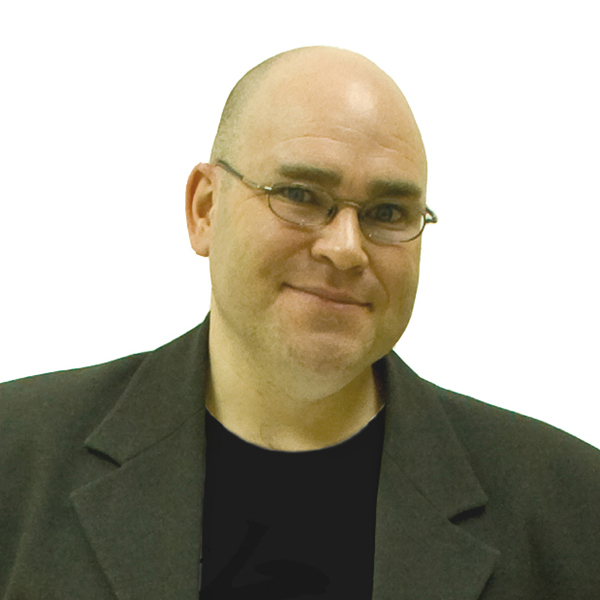 Elias Ek, Co-founder and CEO of Enspyre
An investor in several startups, Elias is one of the original co-organizers and sponsors of Dragons' Chamber.
Enspyre (https://www.enspyre.com/) provides Digital Marketing, B2B Telemarketing and corporate Phone Answering services. He is also an alternate director of the French Chamber of Commerce in Taiwan.
Mr. Ek is from Sweden but moved to the US in 1994. Since then he has also lived in Japan, and is since 2000 living in Taiwan.
In 2013 he published the book How to Start a Business in Taiwan (http://startabusinessintaiwan.tw/) to help foreign entrepreneurs and SMEs in Taiwan.
Revital Shpangental
Revital's current responsibilities include;
The founder and CEO of Anemone Ventures, a company she set up in 2009. As a foreign entrepreneur she knows what it takes to set up a company in a foreign country
A professor at the Providence University, Taichung, where she teaches business culture courses and runs forums at the university business college
The Chair of the British Chambers of Commerce in Taiwan Women in Business Committee
The Asia Desk Chief Representative of the University of Haifa in Israel, in this role she facilitates academia collaboration between Taiwan and foreign university in efforts to further internalize Taiwan's higher education landscape
She holds a BA degree in economics and business management and MA degree in Finance from CUNY.
Revital was born and raised in Israel. She moved to Asia in 1999 and has worked and lived in Singapore, South Korea, HK and Taiwan. She was relocated to Taiwan in January 2002 by Berlitz International and since then has made Taiwan the hub for her family and business.
Revital founded Anemone Ventures in 2009 in Taiwan with the mission to bring cutting-edge technologies and innovation into Taiwan in efforts to build local corporations' technological competitiveness and to upgrade their position in the global technology value chain.
Revital has always been deeply involved in Taiwan's local business and social communities. She is an active member of international chambers of commerce, schools' councils and universities.
Since 2002, Revital followed clear agenda of promoting Taiwan's business environment. Her main objectives and activities focused on:
Empowering women in business
Cultivating Young professionals
Promoting Taiwan's startup ecosystem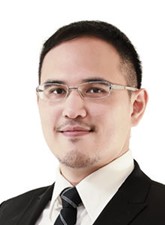 Kelvin Sun, Vice President WI Harper Group
Kelvin is focused on investment in Telecom, Media and Technology (TMT) Sector. He is actively involved in identifying and evaluating investment in Mobile Internet, IOE, and software/hardware integration space. Prior to WI Harper, Kelvin was responsible for leading Global Business Development and Technical Marketing for Cloud-Computing startups, overseeing and creating new business opportunities. Kelvin also had more than 10 years of experience in Semi-conductor, Mobile platform and Telecom industry during his career in Ericsson and varies projects from Enterprise ERP, IT consulting to city-wise Taipei WiFi deployment and other new technologies.
Kelvin received his bachelor degree in Information Technology specialized in Management Information System from Rensselaer Polytechnic Institute.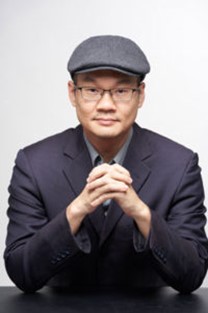 Dr. H. Ping Wang, PhD
Dr. HP Wang is an active entrepreneur, investor, community builder. He brings together technology commercialization, innovation and startup entrepreneurship capabilities with focus on bridging ecosystems in Asia with the West. He was previously the Founding Executive Director of Techstars in Taiwan, after previously constructing and innovation center in Taipei; working as a Director of the Qualcomm-Techstars Robotics Accelerator; as well as serving on the staff of the Techstars IOT Accelerator in New York City. As an interdisciplinary technologist, his experience encompasses AI, robotics, blockchain, hardware supply chain / IOT, biomedical devices, and much more.
In his early career, he founded several startup companies, including a branded consumer electronics design & manufacturing company which sold products worldwide, an "Innovation Cafe" retail space and living laboratory; and the first tech co-working (and maker) space in San Diego, California, as well as a new one in Taipei, Taiwan in collaboration with MaiCoin, a leading fintech company.
Dr. Wang received a mix of bachelor's and master's degrees in Computer Science, Electrical Engineering, and Biology, all from Stanford University, and integrated these fields for his PhD in AI and Neuroscience from the Salk Institute and UCSD and is published in the journal "Science" for his scientific work. He is also a distinguished Mayfield Fellow (a program for entrepreneurial leadership training) of the Stanford Technology Ventures Program.
Previous Years' Dragons
2019 – Elias Ek, Revital Golan, Fred Chak, Etienne Maré
2018 – Elias Ek, Revital Golan, Kelvin Sun, Rupert Cao
2017 – Elias Ek, Revital Golan, Kelvin Sun, David Bostwick
2016 – Elias Ek, Revital Golan, Philip Corri, Leo Seewald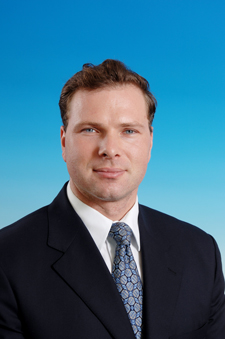 Leo Seewald
Originally from Vancouver, Mr. Seewald moved to Hong Kong in 2000, where he practiced Corporate Commercial law until he went in-house as Manulife Financial's head of legal and compliance for Asia in 2006. He has represented large multinationals, as well as, entrepreneurs setting up business in Hong Kong and Mainland China. He also helped list a number of Chinese companies on the Hong Kong and Toronto stock exchanges.
Mr. Seewald has a Bachelor of Business Degree from Simon Fraser University and a Bachelor of Law Degree from the University Alberta. Mr. Seewald is qualified as a solicitor in Hong Kong and as a barrister and solicitor in British Columbia, Canada.
Mr. Seewald is Chairman and Country Head of BlackRock Investment Management (Taiwan) Co., Limited. As Country Head, he is responsible for the management, leadership, and strategic direction of BlackRock' s operations in Taiwan.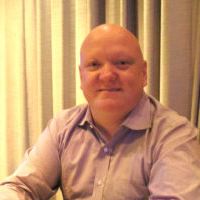 Philip Corri
Philip Corri is an Irish entrepreneur who has lived in Taiwan since 1999. He has founded several companies in Taiwan. In 2012 he and his co-founders sold the company JAO Tech to BARCO for a significant amount of money. He has extensive experience in creating and selling hardware and software products, especially for the medical market. He is currently serving as Director APAC at ByTec.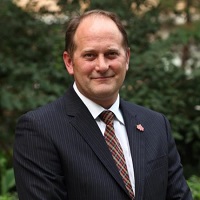 David Bostwick
David Bostwick assumed his current responsibilities as Director of Trade and Investment at the Canadian Trade Office in Taipei in August 2015. Prior to this, David was Senior Department Advisor in the Office of the Minister of International Trade at the Department of Foreign Affairs, Trade and Development (DFATD) in Ottawa. David's previous overseas assignments include Senior Political Officer at the Embassy of Canada in Beijing, PRC, Consul and Senior Trade Commissioner at the Consulate General of Canada in Guangzhou, PRC, Consul and Deputy Trade Program Manager (Southwest United States) at the Consulate General of Canada in Los Angeles, California.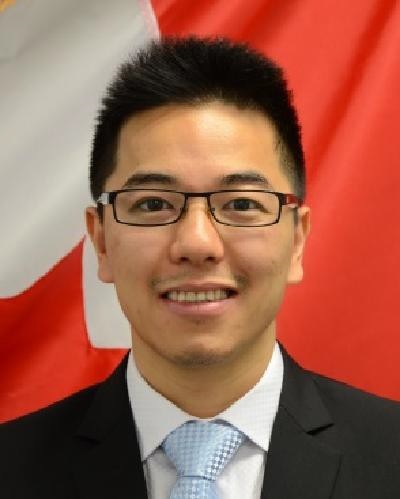 Rupert Cao, Deputy Director for Trade and Investment at CTOT
Mr. Rupert Cao joined the Department of Foreign Affairs, Trade and Development in 2009. He is the Deputy Director for Trade and Investment at the Canadian Trade Office in Taipei. Previously he was Vice Consul and Trade Commissioner responsible for Sustainable Technologies, Education and S&T at the Consulate General of Canada in Guangzhou and Vice Consul and Trade Commissioner for Investment, Financial Services Mining and Advanced Manufacturing in Shanghai.
Prior to joining the Government of Canada, Mr. Cao worked as an auditor at PriceWaterhouseCoopers in the mining and financial services practice.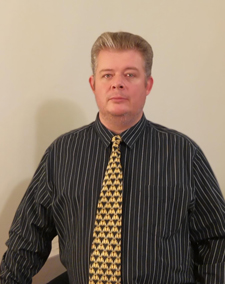 Etienne Maré, Grillmasters founder
Etienne has been involved in the food and beverage industry in Taiwan for many years. He started Grillmasters out of frustration at not being able to source specific food products in Taiwan. Grillmasters began importing what was needed and then producing what he needed locally. This grew into a restaurant (The Fu Bar) on Fulong beach and eventually a catering company (Deliciously Different Caterers). Etienne also works as a kitchen consultant to hotels and restaurants.
Etienne has started three small businesses in Taiwan and understands the specific difficulties that small startups face in the Taiwan market very well. He has been a vocal supporter of positive changes to make Taiwan more open and easier to operate in.
Etienne is originally from South Africa and has been in Taiwan for 17 years. Before coming to Taiwan, he worked in IT support. Etienne was a senior support engineer for Dimension Data in Johannesburg.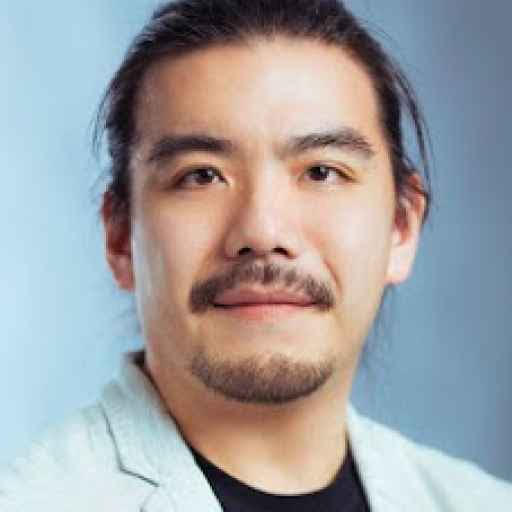 Fred Chak, Founder B&F Advisory
Fred is a serial entrepreneur and international speaker. His company had been featured on media such as BBC, The Economist, Wired, Forbes, Techcrunch, CNBC, and more. Apart from being awarded the most disruptive start-up by the British Royal Family, they are also voted by the public as one of the game-changers of wearable technology for 2017 and 2016 and has won the Red Dot award for best design concept award, iF award and Intel's people's award.
Fred's roots are in London, with a focus in Innovation and Design. Starting out as an artist, curated art and fashion shows at the Tate Modern and ICA. Fred moved to commercial world working as a Executive Producer launching products such as the Google Live case for Google, and tech projects for clients such as Adobe, AT&T, Calvin Klein, Google, HP, IBM, Intel, Jaeger LeCoultre, McLaren, Mercedes Benz, Nokia, Samsung, Sony and Toshiba and more. Fred's work has won over five dozen international awards, including Reddot best of the best, D&AD Yellow pencil, Webby Awards, FWA hall of fame and LA Movie Awards.
Fred has also headed positions at several reputable charities such as the being on the board of the International Paralympic Committee (IPC) Championship Sport WDSA, as well as being the Chairman of the Slough district Scouts in UK.