Woodpecker Learning was the 2017 Dragons Chamber First Prize Winner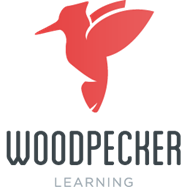 We are grateful to the organizers not only for the cash and other prizes, but also for the publicity that came with the event. We promoted our win on social media and to our business partners. This led to higher downloads and greater credibility with those enterprises that we wanted to partner with.
Since our presentation in last November's competition our products have come a long way in terms of both reliability and functionality. A language learner can now browse the web with close to the same confidence as a native speaker, immersing themselves in video and web pages, understanding the content as never before.
We are just about to launch an API and a WordPress plugin so others can offer their users the same dictionary lookup functions that we have in our Woodpecker app. If you go to our English and Chinese language learner blogs you can see it in operation. Let us know if you would like to be an early adopter and get it for free.
There are many benefits of entering a competition like this one. The obvious ones are the prizes and the publicity but there are some hidden benefits as well. You have to think through every aspect of your business and the questions you may be asked. When we did this, it changed our thinking and forecasts. You must hone your pitch to perfection and give it to a large audience. This was the first time we had done this and we learned a lot. If you have the opportunity to enter this competition then do it.
Peter Sutton and Gijs Slijpen