Wraptie was the 2018 Dragons Chamber First Prize Winner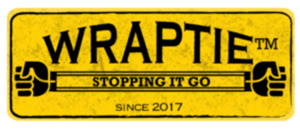 Starting a business is hard! Everyday is a struggle to move forwards and there are many days when you only seem to fall backwards. At times it can be demoralizing, like you are never going to get your business off the ground.
Winning the 2018 Dragons Chamber Taiwan was, in many ways, a catalyst for Wraptie™ to progress to the next step. It validated us as a company and provided some much needed encouragement to keep fighting.
The application process had forced us to take a good look at our company and try to understand, from an investors point of view, where are we heading and why should someone want to invest in us. By analyzing our company in this way we have come to understand where our strengths and weaknesses lie and have been able to pivot the business to a more sustainable model. This exercise alone has been invaluable.
Prizes and money are most welcome, as any start-up founder will tell you. But the experience of showcasing your company in front of industry experts (and hundreds of people in the audience!) and then trying to convince them to recognize the value that you know your company has, should be required learning for all founders. If you don't believe your company can win an award like this then how can you believe, deep down, that your company can succeed in the real world?
Mark Blackburn